Geoffrey Parker Announced as ISA President-Elect; Gail Pesyna Joins ISA Board of Directors
Effective May 29, at its 2013 Annual Conference, the Industry Studies Association will install its 3rd President. The ISA Board of Directors has voted unanimous support for ISA Treasurer and Board Member, Geoffrey Parker, of Tulane University, as president-elect. In addition, Gail Pesyna, of the Alfred P. Sloan Foundation, has accepted appointment to the ISA Board as a director, after serving in an advisory role to the board since the Association's establishment. The ISA President serves a two-year term, and is elected by the Board of Directors. Board members serve for three years terms, and may be elected by the members or appointed by the president.
"I expect that our members will share the Board's enthusiasm for both of these new appointments," current president Tom Murtha said. "Gail Pesyna has played a central role in the institutionalization of Industry Studies and helped immeasurably to increase its respect as a research field. Now that the ISA has established financial as well as organizational independence from the Sloan Foundation, we appreciate Gail's willingness to continue working with us as a board member, and be recognized for her voluntary contributions. I also know that Geoff will bring tremendous energy to his new role as president. When I pass the gavel at our conference in May, we can truly say that ISA has recognized a new generation of leaders who will sustain our society into the future."
Brief biographical sketches of Geoffrey Parker and Gail Pesyna follow. For more detailed biographies, please follow the links below.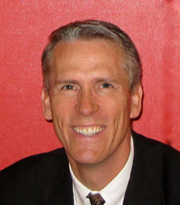 Geoff Parker is Professor of Management Science at Tulane University in the A. B. Freeman School of Business and a Faculty Fellow at the MIT Sloan School's Center for Digital Business. He also serves as Director of the Tulane Energy Institute. Parker received a B.S. in electrical engineering and computer science from Princeton University, M.S. in electrical engineering (Technology and Policy Program) from MIT, and Ph.D. in management science from MIT. Before attending MIT, Parker held multiple positions in engineering and finance at General Electric in North Carolina and Wisconsin.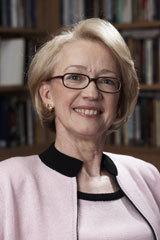 Gail Pesyna serves as Vice President, Human Resources and Program Management at the Alfred P. Sloan Foundation, which she joined as a Program Director in 1996. Between 1981 and 1994, Pesyna worked at the DuPont Company in various managerial positions, including Worldwide Business Manager for Medical Equipment Service, and Northeast Regional Sales Manager for Printing and Publishing. Prior to and following her time at DuPont, Pesyna served in the U.S. Government, holding appointments that included science and technology policy analyst for the House of Representatives, budget examiner for the Office of Management and Budget, and Deputy Assistant Secretary for Management and Finance in the Department of Energy. Gail holds a Ph.D. in analytical chemistry and computer science from Cornell University, and an AB from Wells College.